Chronicle of the Love at the Crossroads of Empires
«A friend should spare himself no earthly trouble bearing a friend's load,he should give heart for heart, unroll his love both bridge and road
».
«The Knight in the Panther's Skin» by Shota Rustaveli.
An active journey with a fascinating tour-quest. Georgia is just a perfect site for shooting films like "Indiana Jones and Holly Grail". Legacy of the Middle Ages is still perfectly preserved here creating special and sacral atmosphere full of positive energy. Those who still feel like being one of the Rosenkreuzers or Templiers it's high time to take this adventure tour for seeking the lost ark.
Day 1
Arriving to Tbilisi. 

Transfer and accommodation at a cozy hotel. 

Evening trip through Tbilisi. 

Dinner at a royal restaurant; meal accompanied with live love serenades and Bayati style oriental poetry.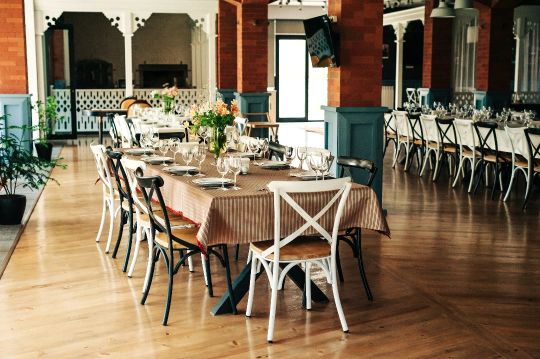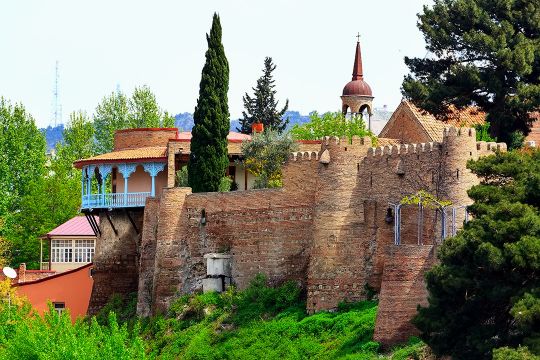 Day 2
Authorized Private Tour throughout Tbilisi. The Pushkin Garden, and central avenue called after the author of "Knight in the Panther's Skin". 
Jewelry with a history of 5000 years. 
Rehearsal by the Erisioni or the Sukhishvilis. 
German borough, and mystery of Oldenburg Palace.  
"Tiflisian lunch" and dishes prepared according to special recipes by Georgian publicist Princess. 
The Dry Bridge and the entrance to the former "Hotel de Londres".
Lacy decorated balconies and the fig tree alley and a cup of coffee.  
Sioni Cathedral and French fountain in the garden. 
A painted parade hall and a moral you can take with you. 
Visit to the modern wine shop "Enomatic".
Dinner at a restaurant like a bird nest hanging over the River Mtkvari.

Day 3
Visiting Ancient Town Mtskheta. Chronicles of Iberia and the junction of the rivers Aragvi and Mtkvari.

Jvari – it is a masterpiece of the Byzantine period classical architecture. 
Five sacral relics of Svetitskhoveli Cathedral of 12 Apostles and the sacred cedar in the royal garden. 

"Right lunch" special khinkali for special guests. 
On the way back to Tbilisi, we will visiting the patron Sarajishvili and try delicious aperitif there. 
The best cognac in the country in a hospitable house with history.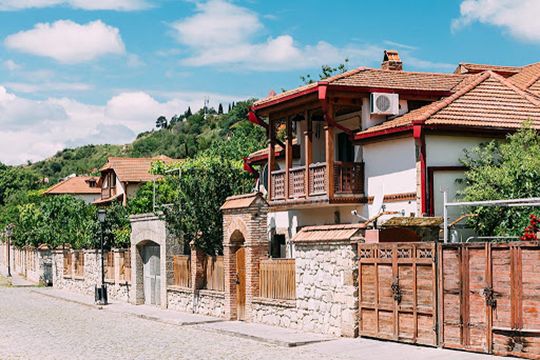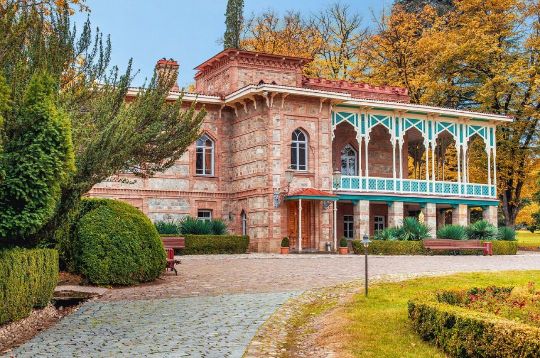 Day 4
Traveling to Kakheti the countryside of vineyards and fascinating hills of Tusheti. 
Pit-stop: 50mg home-made chacha and Kakhetian cheeseburger. 
Bodbe Monastery, where Iberia enlightener is buried. 
Walk through the cobbled streets of the picturesque town of Signagi. 
Ancient fortress wall and a landscape view over the Alazani Valley. 
Lunch at Johnny's. 
House-Museum of Chavchavadze-god-son of Catherina II, Prince Alexander Chavchavadze.
Accomondation at Radisson Collection Tsinandali.
Excursion to a wine cellar, tasting excellent collection of wines and generous dinner.
Day 5
Departure to Tbilisi.

On the way, visiting Alaverdi Monastery having exciting history and preserved cathedral frescos dated back to the 15th century.

Agro Market in Telavi and an art of bargaining at the Georgian market.

Lunch at a traditional tavern offering homemade meal and a good-bye toast.

Transfer to the airport and send-off. 
Price Range
Private tour price varies from 413 up to 723$ USD included of VAT 18% for per person. 
The basic price of the tour for 5 days is included:
Qualified guide;

Personal tour guide system;  

Entrance tickets;  

Transport service;  

A cup of coffee with dessert; 

Pit-stop: 50mg local home-made chacha (vodka) and Kakhetian cheeseburger.  

Meals (lunches and dinners) with locally-made alcohol; 

Wine tastings; 

Cognac tasting;

Attending rehearsal of national dance company the Sukhishvilis or Erisioni (duration 45min); 

Beverages and a basket of seasonal fruit in transport; 

Tour coordinator responsible for the service quality.                                                              
Also, the price is affected by the level of the selected transport and number of guests in the group.
We want to draw your attention to the fact that one of our main advantages is personalized service.
Therefore, the format of our work consists of the constructor principle. Talking to you, according to your preferences we will promptly send you excursion cost by "All inclusive" principle and the base cost, not including food and alcohol.
We work in the premium segment, which means that we select and cooperate only with the best and proven partners.
And, the last but not least! It is the soul! We put all our positive soul in every single step we made!