From Tbilisi to Tiflis
«Evil is defeated by Good. Good well forever be our aid
». 
"
The Knight in the Panther's Skin.by Shota Rustaveli.
Tbilisi – this is an amazing city with lacy decorated balconies overlooking the River Mtkvari. It is a kind of performance stage celebrating glory of masters, offering delicious cuisine and ancient legends and stories tricking souls with fun and lark. It is a very warm place. You will be greeted by extremely hospitable, kind and generous city dwellers. While walking through meandering small roads of this ancient city and listening to exciting stories, legends, mysteries, and myths told by historian experts, you will find yourself from modern city Tbilisi into ancient and charming town Tiflis.
DAY 1
Arriving to Tbilisi. Transfer and accommodation at a cozy hotel. 
Evening trip through Tbilisi.
Dinner at a star restaurant on the top of Holy Mount overlooking the night city. 
After dinner coming down by a cable car.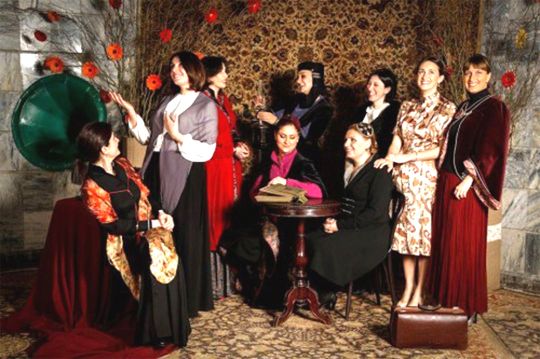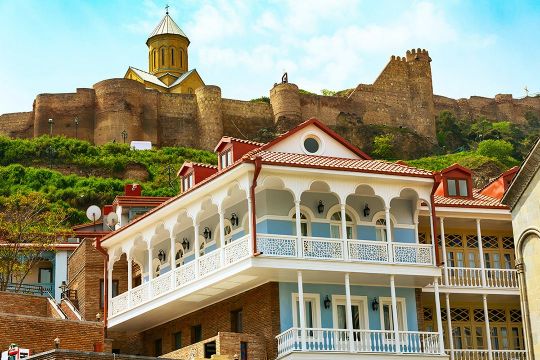 DAY 2
Fig tree alley under mighty military fortress Narikala, a cup of aroma coffee and old small streets of Tiflis.

Sioni Cathedral and French fountain in the garden.
Jewelry with a history of 5000 years and revealing mystery of the Oldenburg Palace hiding a love-story under its train. 

"Tiflisian lunch" and dishes prepared according to special recipes by Georgian publicist Princess.
The Alexander's garden, a painted parade hall and wine degustation with bubble code. 

Dinner accompanied with drama performance at one of the theaters: fingers theatre, marionettes theatre, movement theatre.
DAY 3
Visiting Ancient Town Mtskheta, Chronicles of Iberia.
Jvari - it is a masterpiece of the Byzantine period classical architecture, and the most "labeled" viewing landmark.
Five sacral relics of Svetitskhoveli Cathedral of 12 Apostles; according to the holy script a cedar raised in the royal garden in the 4th century AD. 
Miracles by Holy Mother Virgin Assumption's frescos and story of Holy Martyr Monk Shio holding burning incense onto his hand.

Getting familiar with traditional winemaking at royal cellar and tasting special and premium class wines.
Lunch accompanied with heartbreaking romances, and a glass of wine revealing centuries-old love-stories through its aroma.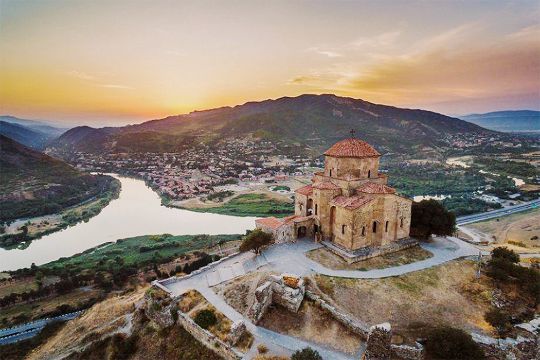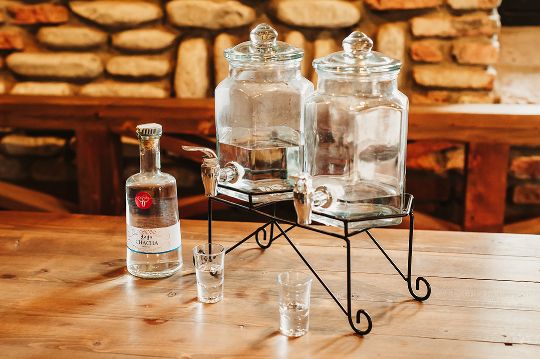 DAY 4
Free time. 
Khinkali (meat dumplings) with chacha (Georgian home-made grape vodka) poured from a kettle. 

Transfer to the airport.
Price Range
Private tour price varies from 301 up to 575$ USD included of VAT 18% for per person.
The basic price of the tour for 4 days is included:


Qualified guide; 

Personal tour guide system; 



Entrance tickets; 


Transport service; 

A cup of coffee with dessert;



Meals (lunches and dinners) with locally-made alcohol;

Wine tastings

;

Individual musical accompaniment at lunch (the day before departure);

Beverages and a basket of seasonal fruit in transport; 

Tour coordinator responsible for the service quality. 



Also, the price is affected by the level of the selected transport and number of guests in the group.
We want to draw your attention to the fact that one of our main advantages is personalized service.
Therefore, the format of our work consists of the constructor principle. Talking to you, according to your preferences we will promptly send you excursion cost by "All inclusive" principle and the base cost, not including food and alcohol.
We work in the premium segment, which means that we select and cooperate only with the best and proven partners.
And, the last but not least! It is the soul! We put all our positive soul in every single step we made!