In the arms of the Mountains and Sea
This is a place, where the sun rests to let us admire all its glorious beauty and power. Pine resin and magnolia scent as well as cold shadow of centuries old plane tree and birds and serenades create a great mood. And properly baked Ajaran khachapuri and coffee made on sands.
This trip challenges you to deepen into the energetic power of the sea and mounts. It allows you to enjoy the sea and mountain hills in a way to drive beauty and charm, treasure and taste, health and allure that happens only here in Adjara.
You can feel generous hospitality of Adjara. Visit ancient stone cut towers and castles, which stand on 2200m from the sea bottom and which constructing mystery still remains unrevealed by the historians. 

Day 1
Arrival in port city Batumi and accommodation at the hotel. 

Authorized Private Tour throughout the old city and the smell of the sea in the taste! 

Lunch – "the properly baked" Adjaran khachapuri. 

Venice style square with a cup of "Batumian" aroma coffee.



Old Boulevard and fresh air of oxygen cocktail enriched with salty sea and exotic plants aroma. 
Dinner – the Black Sea gifts together with premium class wine or Adjaran alpine honey vodka at a Fish Tavern for special guests.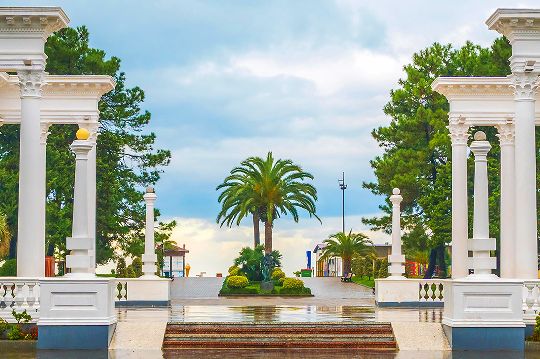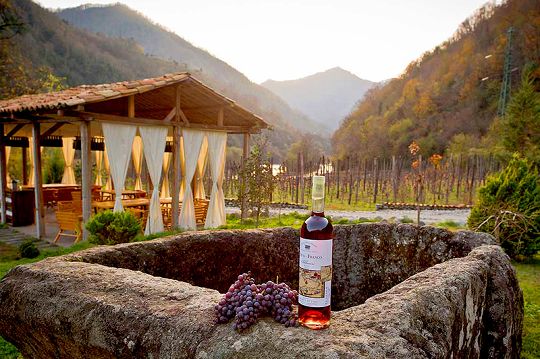 Day 2
In the afternoon a trip to ancient fortress built by the Romans in the 1st century BC. 

Visiting private Ethnographic Museum exhibiting local habits and traditions; all exponents are handmade.

Exclusive sorts of wine at Porto-Franco and the answer to a question, why vineyards are developed on 1200m above the sea bottom in the region.
Unique arch bridges dated back to the Golden Age of Georgia.
Dinner in an Adjarian hospitable family accompanied with local folk music. Fresh river trout, tasty roast meat, local dish "borano", and homemade blackberry compote. 
Day 3
Journey to mysterious Svaneti, a land of towers and legends, in which nothing seems to have changed since the Middle Ages.
On the way, visiting the Dadiani Palace in Zugdidi, beautiful park and a small chapel where the Mother Virgin's rob kept.
Georgian noble family and their relation with Napoleon.
Lunch – the Mengrelian cuisine. 
Moving to Svanetia with stops, as the scenery is so breathtaking. Those who previously thought the most beautiful mountains are the Alps will change their minds.
Accommodation and dinner at the hotel in Mestia.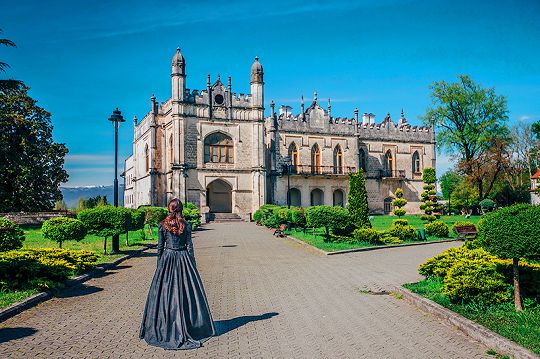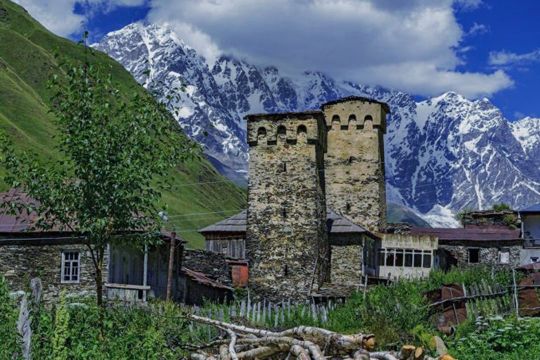 Day 4
Ancient legends and "King" Tamar, this is how the great Georgian queen is called so reverently by local residents.

Lunch and studying special recipe of flavored and delicious Svanetian spicy salt.

The unique Museum of Mestia, and thousand-year old church of Christ the Savior with magic icons. 

An old Svanetian house and climbing a legendary tower. 
A shelter of the greatest mountain-climber "snow badger" of the 20th century and dinner with tasty and delicious Svanetian cuisine. 

"Perkhuli" local folk dance and song!
Day 5
Jeep Tour to Ushguli. The highest settlement point in Europe (2200m above the sea bottom).  

Mineral water springs and Tower of Love. 

The Museum of History sheltering ancient treasures of Svaneti and towers of Queen Tamar.  

Lamaria, Mother Virgin's ancient church with thousand-year old authentic frescos.  

Mighty and magnificent Mount Shkhara (5068m), and stunning mountain pass. 

"Ushgulian Lunch" with kubdari (Svanetian khachapuri with meat) and Svanetian homemade apple vodka.
Returning back to Mestia, and dinner at the hotel.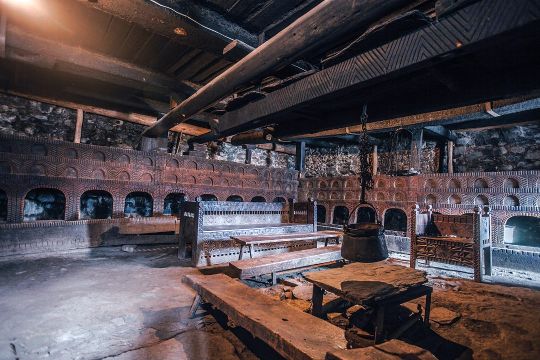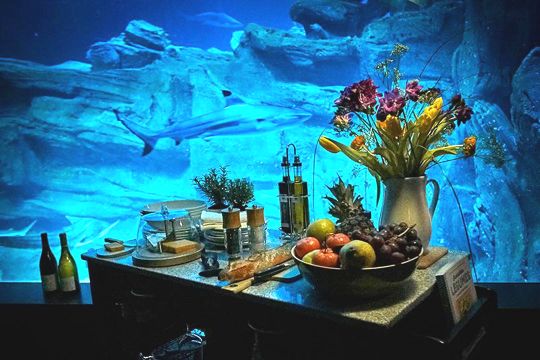 Day 6
Return to the Black Sea littoral in a subtropical paradise.

Lunch on the way at the best khinkali tavern. 

Shingle beach or magnetic sands? 
A glimpse of impressive atmosphere looking at exotic species of fish in the Black Sea through glass window. These are the best holiday destinations in Adjara- a swimming pool flowing into the sea with the romantic poetry of waves crashing over the rocks! 

Dinner at the hotel in a company of silent and a bit scary sharks. 

Accommodation to the hotel upon choice: Paragraph Resort & Spa, Autograph Collection or Castello Mare Hotel & Wellness Resort.
Day 7-8
A day full of calm and relax, enjoying the sun bathing and revealing from all troubles, savoring rest and cherishing full comfort. 
The Black Sea tan.


The next day, before the airport transfer, lunch and a farewell toast. 

Transfer to the airport. 



Send-off. 

Price Range
Private tour price varies from 543 up to 1080$ USD included of VAT 18% for per person.
The basic price of the tour for 8 days is included:
Qualified guide;  

Personal tour guide system; 
Entrance tickets; 
Transport service; 
Jeep rental in Mestia;
A cup of coffee with "baklava" (local sweetness);
Meals (lunches and dinners) with locally-made alcohol;
Wine tastings;
Individual musical accompaniment in mountainous Adjara;  
individual musical accompaniment in Svaneti; 

Beverages and a basket of seasonal fruit in transport;

Tour coordinator responsible for the service quality.                                                              



Tour coordinator responsible for the service quality.
We want to draw your attention to the fact that one of our main advantages is personalized service.
Therefore, the format of our work consists of the constructor principle. Talking to you, according to your preferences we will promptly send you excursion cost by "All inclusive" principle and the base cost, not including food and alcohol.
We work in the premium segment, which means that we select and cooperate only with the best and proven partners.
And, the last but not least! It is the soul! We put all our positive soul in every single step we made!